Ho Chi Minh City Chairman Le Hoang Quan met yesterday with leaders of the Robert Bosch group who have visited Viet Nam to scout investment opportunities and expand business in the second fastest developing Asian country.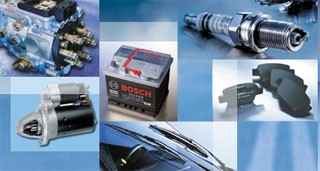 Robert Bosch is a leading car accessory manufacturer
Mr. Rudolf Colm, member of the Executive Board in charge for the Asian-Pacific region, told his host that Robert Bosch is in the first stage of upgrading its office in Ho Chi Minh City into a distribution center.
 
His group then plans to build a production plant in Viet Nam to make and export products to other countries in the region, he added.
 
The Robert Bosch group, one of Germany's leading groups, has an annual revenue of EUR44 billion.
 
The group has factories and representative offices in almost every country, and employs 260,000 workers.
 
It operates mainly in three sectors: car accessory manufacture (accounting for 63 percent of revenue), construction and technological appliances (20 percent), and automation technology.