Grand Thornton Vietnam , an auditing and consultancy company, on Jan. 4 said that 62 percent of Vietnamese businesses participating in surveys are optimistic about the country's economy in 2011.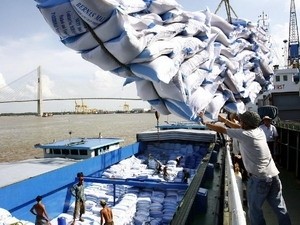 Loading rise for export
The 62 percent is much higher than that of 23 percent for companies all over the world and 50 percent for companies in the Asia-Pacific region, said the Grant Thornton in a global business report.
According to the report, Chile takes the lead in the global optimism index with 95 percent of respondents, followed by India , 93 percent; the Philippines , 87 percent and Switzerland , 85 percent.
Kent Atkinson, Grant Thornton Vietnam 's Director General, said the survey's results showed that greater development has been seen in Asian and Latin American economies with high competitiveness and a rapid forecasted growth for 2011.
Although optimism for Vietnam 's economy this year dropped from the previous report, the outlook is still generally positive, he said.