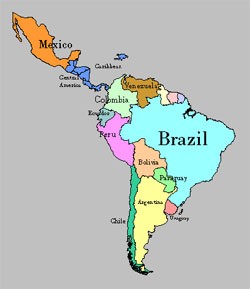 Latin American markets have attracted Vietnamese businesses
The Trade Ministry has announced a programme of market surveys in Brazil, Argentina and Chile in an effort to promote exports to Latin America in general and South America in particular.
The programme is scheduled to begin in late June or early July in Sao Paulo of Brazil and then move to Buenos Aires in Argentina and Santiago in Chile, said the Trade Ministry.
The programme will facilitate seminars and meetings for businesses to seek opportunities and partners from those markets.
For this purpose, the Vietnamese Embassy in Chile has held a trade workshop on Viet Nam in Santiago, drawing a large number of representatives from trade associations and business giants, especially in textiles and garments, footwear, electronic appliances, food processing and fine art articles

Source: VNA