The number of cars imported into Vietnam in February was 2,500, a decline of 26.3 percent over the previous month this year, according to the General Statistics Office.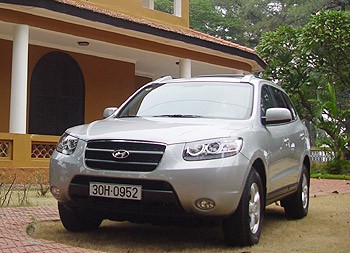 The number of car imports into Vietnam slides sharply in the first two months of 2010 (Photo: VnExpress)
Vehicles with less than nine seats accounted for 1,600 of the imports, a reduction of 400 of the cars over January.
The country imported a total of 5,900 cars in the first two months of 2010, tumbling by over a half compared to the same period last year.
The drop in imports is due in part to the removal of a preferential policy on vehicle registration fees; the raising of import taxes by 2-20 percent; and new Government policies that limit loans for importing cars.
The General Statistics Office also said that Vietnam's total import-export turnover in the first two months of 2010 reached nearly US$19.9 billion, 20.2 percent higher than last year during the same period.
Of this, exports accounted for $8.86 billion. Imports, meanwhile, accounted for over $11 billion, an increase of 44 percent over the same period last year.