The price of automobiles, having nine seaters and less and cylinder capacity of 1,000 cubic meters or lower, might reduce by 42 percent over the current rates in early 2019 when Vietnam conducts its tax cut commitments.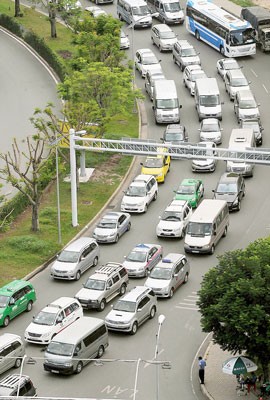 (Illustrative photo: SGGP)
That was revealed by Mr. Pham Dinh Thi, Head of the Tax Policy Department under the Ministry of Finance, at a press conference in Hanoi yesterday.
 
Specifically, special consumption tax on the above line of automobile will reduce to 30 percent in 2018 and 20 percent in the following year, a drop of 15-25 percent over current rates.
 
Import tariff will reduce to 0 percent in 2018, dragging down value added tax.