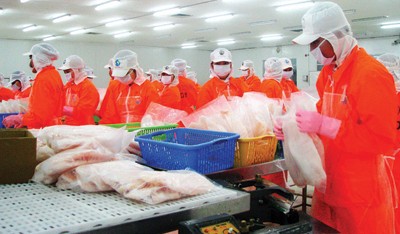 Workers process catfish at Nam Viet Seafood Company (Photo: SGGP)

Catfish prices have rebounded to record levels in the Mekong Delta after shrugging off last year's demand crisis.
Top quality fish now fetches VND17,000 a kilogram and second grade stuff VND16,000-16,200. At these prices farmers are expected to make a profit of VND1,000-2,000 a kilogram.
The Mekong Delta Seafood Association said the prices have recovered because production has fallen sharply since many farmers are in debt or broke, while demand is on the rise.