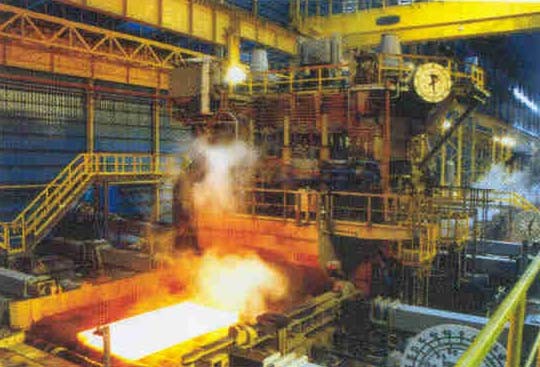 Inside the Cai Lan Steel Mill which has output capacity of 300 tons of steel per year.
Nearly 10,000 tons of steel with a unit price of around US$440 has been imported from China into Viet Nam in the past month or so, according to the Viet Nam Steel Association (VNSA).
The low price is causing trouble for local steelmakers as the domestic price of steel coil ranges from US$480 to US$500 per ton.
In response to the threat, the VNSA, the Market Control Department and units of the Ministry of Trade held a crisis meeting yesterday.
At the meeting, some opined that it wasn't the right time to sue China for dumping steel on Viet Nam as it would need a full year's worth of the pertinent information such as steel prices in China, production costs there, and any subsidies to proceed with litigation.
Apart from appealing to local companies to cut their production costs, increase their output capacity and look for inexpensive steel ingots, the meeting ended without a solution to offer.
It's not just China, either. Cold-rolled strip steel from the Philippines is priced at US$610 per ton in Viet Nam, whereas the local version is US$680.
Already this year 50,000 tons of cold-rolled strip steel has been imported into Viet Nam from the Philippines.
The VNSA wants to see a seven percent levy on this kind of steel; otherwise Phu My Steel Mill, for one, will find the going hard.