The Nong Son Coal Company, a subsidiary of the Viet Nam National Coal Corporation, has begun construction on a 30-megawatt thermoelectric plant at the Nong Son Coal Mine in the central province of Quang Nam.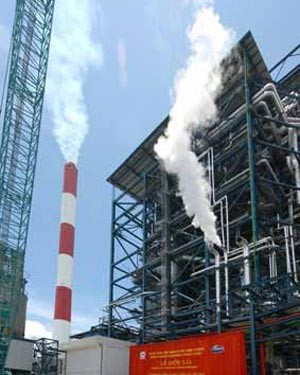 A thermoelectric plant
The Nong Son Thermoelectric Plant, the first of its kind in the province, will use advanced and environmentally-friendly technology and will consume over 110,000 tons of coal a year.

It is designed to generate 1.8 million kilowatt hours of electricity a year and is constructed by China's Heavy Equipment Corporation.

The plant is projected to cost US$28.5 million and scheduled to begin operation in about two years.

The Nong Son Coal Mine boasts a reserve of nine million tons of coal and an open-air output of 60,000 tons a year.