The Viet Nam Chamber of Commerce and Industry has set up a unit in charge of consulting enterprises over anti-dumping, subsidy, safeguard issues and other legal matters they can face when expanding their business abroad.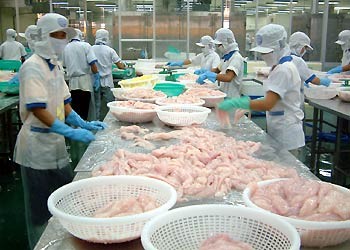 From now on, Vietnamese enterprises know where to turn to when facing safeguard measures abroad
The Trade Remedies Council based in Ha Noi will provide support to domestic associations and enterprises to better address possible trade disputes.
The council will give direct and initially free-of-charge consultations on anti-dumping cases in the domestic and foreign markets.
It will also host training workshops and conferences to help increase corporate awareness on global trade disputes as well as update documents on these issues.
To date, the country has faced 31 anti-dumping lawsuits aimed at exports such as bicycles, catfish, shrimp, fluorescent lamps and leather shoes. There were about 4,000 anti-dumping measures imposed by World Trade Organization members from 2005 to now.
In addition, Viet Nam's WTO commitment to open up its market has created opportunities for foreign-made products to penetrate into the domestic market, which may bring about legal disputes on both sides.