Consumer Price Index (CPI) in November increased 0.07 percent against October and 0.34 percent over the same period last year, for the last 11 months it raised only 0.58 percent--the lowest rate for the last 14 years.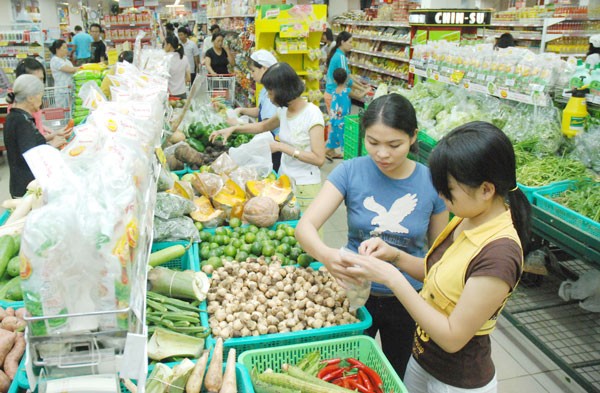 Consumer price index posted a 14 year low in November (Photo: SGGP)
According to the General Statistics Office, the slight increase in November CPI suits price movement in recent years.
In November, food and catering service group increased only 0.05 percent compared to October. Of these, food prices went up 0.31 percent, foodstuff 0.01 percent and restaurant services 0.07 percent.
The group of housing, construction materials, electricity, water and gas was up 0.32 percent due to an increase in retail gas price since November 1 and household water price in some localities.
Core inflation (excluding food, fresh foodstuff, energy and items under the Government's management such as health and education services) inched up 0.05 percent over October and 1.72 percent over the same period last year.