The General Statistics Office of Vietnam on Thursday announced that Consumer Price Index in January increased 0.46 percent against the previous month and 5.22 percent over the same period last year.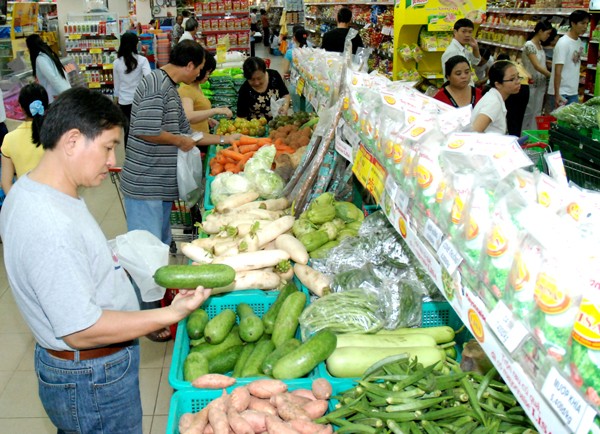 January CPI increases 0.46 percent over the previous month (Photo: SGGP)
According to the office, the increase rates were rather high compared to recent months.
 
In January 2016, CPI was not higher than the previous month while January 2015 saw it down 0.2 percent. However the Tet holiday in the two years fell in February instead of January as this year.
 
Last month, nine out of 11 groups of goods and services saw price increase. Of these, traffic hiked most with 3.21 percent; followed by medicine and healthcare service with 1.01 percent, beverage and cigarette 0.78 percent, housing and construction material 0.57 percent.
 
The prices of the remaining two groups reduced including restaurant and catering services down 0.24 percent. Post and telecommunications slid 0.15 percent.
 
Core inflation in January was up 0.28 percent over December and 1.88 percent over the same month last year. The core inflation is calculated after excluding provisions, fresh food, energy and items under state management including health and education services.