U.S. coffee giant Starbucks has provided Arabica coffee originating from the Central Highlands city of Da Lat at its 21,000 stores worldwide for the first time.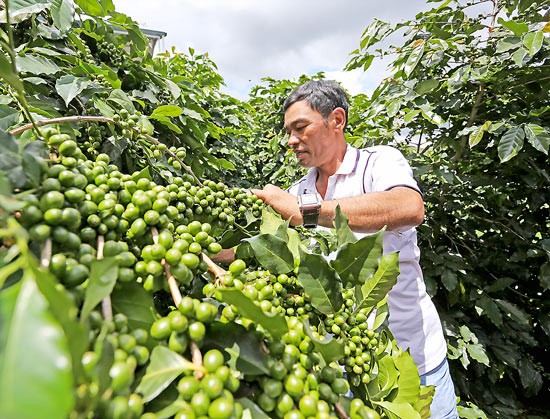 A Da Lat farmer takes care of his Arabica coffee plants (Photo: SGGP)
The Arabica coffee is cultivated in some areas of Vietnam but the quality of those from Da Lat has been better thanks to advantageous soil and weather at the altitude of 1,500 meters.
A kilogram of roasted Arabica coffee is sold at US$50, said director of the Agricultural Promotion Center in Lam Dong Nguyen Truc Bong Son.
The center would boost connectivity modals in farming Arabica coffee to sustain and improve its quality and more profit farmers, he added.
Cau Dat Coffee Cooperative in Xuan Truong Commune exported 22 tons of Arabica coffee beans to France and South Korea last year.
Chairman of the commune People's Committee Tran Nhu Dung said that they would register sole trademark for locally grown Arabica coffee by the end of this year. The commune has 1,400 hectares of the coffee variety with yearly turnover of 6,000 tons.