On August 8, the third International East-West Economic Corridor Trade-Tourism Fair (EWEC Fair) opened at the Exhibition Center in Da Nang.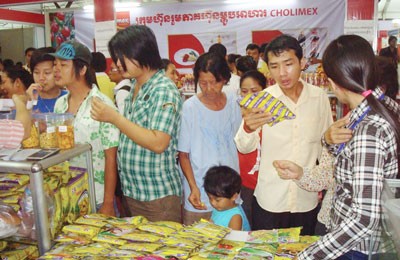 (Photo:SGGP)
The fair has attracted 280 domestic and international enterprises with 500 booths, including 51 booths belonging to 45 Thai enterprises; 14 booths of 14 Lao enterprises; two booths of Cambodian enterprises; one booth of a South African enterprise; and 432 booths of 235 domestic enterprises from various provinces.
The Fair will introduce products and information related to tourism, trade, real estate, information technology, electronics, food processing, furniture, furnishing, handicrafts and assorted cuisines.