The central city of Da Nang plans to open its representative office in the Republic of Korea (RoK) to promote investment, trade and tourism between the city and its Korean partners this year.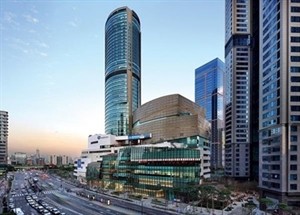 A view of the Seoul City (Photo: dailyasiana.com)
Director of the city's foreign affairs department Luong Minh Sam said on April 15 that the establishment of the representative office abroad would lure more investors and tourists to Da Nang via promotion programmes.
"The opening of the city's liaison office abroad will create a link between domestic enterprises and foreign investors, as well as the city's priority policies for investors," Sam said.
"The city had set up a representative office in Tokyo, Japan, to build links among Japanese and Vietnamese enterprises and smoothen the way for investors," he said.
Sam said the city was in discussions with Korean partners on selecting Seoul, Busan or Incheon as the location of the representative office.
The city has long tried to attract foreign investment, by offering low land rents of about US$ 30- 33 per sq.m per year to businesses, and quick processing of business licences.
Da Nang's investment promotion centre said the city has attracted 305 FDI projects with a total investment of US$ 3.37 billion, of which 37 projects worth US$ 710 million were from Korean investors.
Korean ranked second in the list of investors in Da Nang, accounting 21 percent of the total foreign investment capital.
The national flag carrier Vietnam Airlines operates two direct flights a week from Da Nang Airport to Busan, while the low-cost Air Busan from Korea operates two weekly flights between the two cities.
Five airlines operate 20 flights from the RoK to Da Nang every week, carrying an average of 2,000 passengers.