Up to 10 countries worldwide have approved trademark protection registration for "Buon Ma Thu​ot Coffee", a brand in the Central Highlands province of Dak Lak.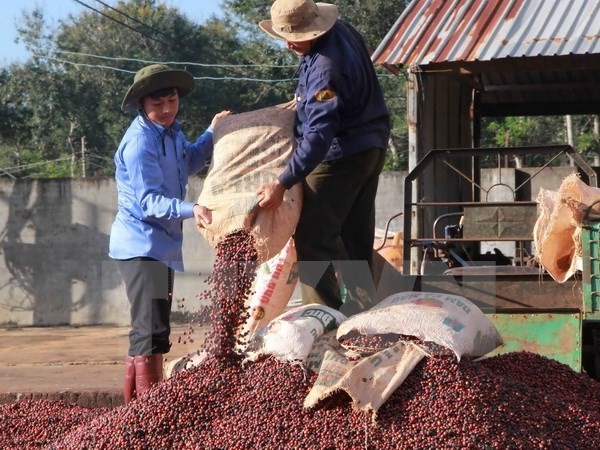 Coffee beans harvested in Dak Lak (Photo: VNA)
These countries are the Netherlands, Belgium, Luxembourg, Spain, Germany, Singapore, China, Thailand, Canada and Russia.
Dak Lak has worked with experts from the European Trade Policy and Investment Support Project to compile documents for geographical indication registration of Buon Ma Thuot coffee in the EU.
The province's coffee promotion efforts have increased exports of the product.
Local coffee beans harvested from the 2015-2016 crop were shipped to 75 countries and territories across the world.
Top consumers of Dak Lak coffee beans in the crop included Japan with some 32,250 tonnes worth nearly 56.6 million USD, Switzerland with over 23,000 tonnes worth 41 million USD, and Germany with 22,000 tonnes worth more than 37.5 million USD.
Dak Lak is home to nearly 193,000 hectare of commercial coffee plantations, which produce about 450,000 tonnes of coffee beans a year.