The Vietnamese Government has decided to extend by three months the deadlines for small- and medium-sized businesses and those employing many employees to pay corporate income tax for last year's first and second quarters.
The decision, made by Prime Minister Nguyen Tan Dung, aims to assist these businesses to deal with difficulties.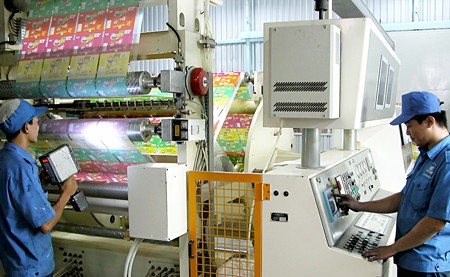 (Illustrative photo) Pack printing at Liksin Company in Ho Chi Minh City (Photo: Cao Thang)
Under the decision, the deadline for last year's first quarter is July 30, 2012, and that for the second quarter is December 30, 2012.
Last year, the government also extended the deadlines for these businesses to pay their income tax, for the same purpose.
Like last year, the government is determined to curb inflation, stabilize the macro-economy, restructure the domestic economy, and maintain a suitable GDP growth rate.