The Foreign Investment Agency of the Ministry of Planning and Investment has reported that this month witnessed the lowest foreign direct investment (FDI), with only US$322 million coming in from 51 new foreign-invested projects, an 80 per cent drop from last month.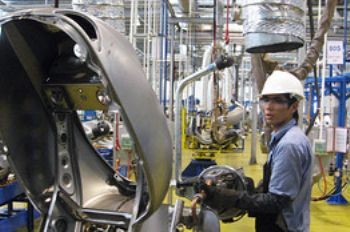 For illustration purposes
During this month, 13 existing projects increased their capital by US$343 million, a year-on-year increase of 50 per cent in capital but a slump of 53 per cent in the number of projects.
In the first five months of this year, the total registered FDI reached US$4.7 billion, 23.5% from this year's target, down by 76.5 per cent against the same period last year.
Disbursement of FDI in May reached US$900 million, bringing total disbursement of FDI in the first five months of the year to US$4.52 billion.
The foreign-invested sector saw an estimated five-month export turnover of US$16 billion, up 33.7 per cent year-on-year. The sector also experienced an export surplus of US$1.4 billion.
Despite the gloomy picture, FDI influx into HCM City still increased by 67.5 per cent to reach US$1.52 billion during the first five months of this year, according to the municipal Department of Planning and Investment.
During the period, the city granted licences to 123 new foreign-invested projects worth US$1.33 billion, up 61 per cent year-on-year.
Meanwhile, it also approved capital increase valued at US$193 million for 42 operating projects, a 126 per cent surge against the same period last year.