The Vietnam National Oil and Gas Group (PetroVietnam) should adopt a new vision to create breakthroughs in operations this year if it is to play a decisive role in regulating the macro-economy and contribute more to the country's social and economic development, Deputy Prime Minister Nguyen Sinh Hung has said.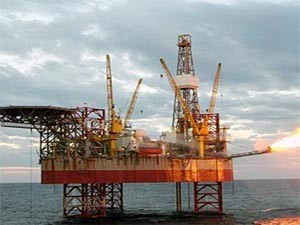 An offshore oil rig of PetroVietnam. Deputy PM Nguyen Sinh Hung has called for a strong performance from the group this year, including producing 30 million liters of petrochemicals and providing 30 percent of the national power supply. (Photo: xaluan)  

Speaking at the group's year-end meeting in Hanoi on January 16, Mr. Hung said he highly appreciated the results of the group in 2009 and advised it to continue renovating its organizational and personnel structure to achieve better productivity, quality and efficiency this year. 

To this end, PetroVietnam should reconsider its operation plan to ensure it matches the country's 2011-2015 strategy for social and economic development, he said.

In 2009, the group fulfilled all three targets of crude oil exploitation, gas exploitation, and nitrogenous fertilizer production, with year-on-year growth of 2.8, 0.1 and 2 percent respectively, said Phung Dinh Thuc, PetroVietnam's general director.

The group's sales in 2009 amounted to VND272.47 trillion (US$14.75 billion), up 28 percent from 2008 and accounting for 16.56 percent of the country's GDP, Mr. Thuc said.

It paid 91.58 trillion to the State budget, a 48 percent increase from 2008 and making up 24 percent of the total budget revenue, he added.

PetroVietnam plans to boost sales to VND329 trillion ($17.81 billion) and pay VND96 trillion to the State budget this year, accounting for year-on-year increases of about 20.75 and 5 percent respectively, he said.      
Mr. Hung also asked the group to strive to meet the targets set by PetroVietnam by 2015,  including producing 30 million tons of petrochemicals, generating 30 percent of the national power output, making up 50 percent of the domestic nitrogenous fertilizer market, and providing all petroleum-related services.