According to local growers, a week ago the price reached VND30,000 a kilogram, the highest level for the last several years. Still the price suddenly fell to VND20,000 a kilogram on June 19 and VND10,000-12,000 in the morning of June 22.

Mr. Tran Vinh Kha from Ham Thuan Nam district said that the fruit harvest time has just started so the price drop much worries local people. Mr. Tran Vinh KHai from the same district concerned that the price would continue reducing in the upcoming days when his one-hectare orchard starts to ripen.
Explaining the price fall, some traders said that China has been in the harvest of dragon fruit and reduced import of the Vietnamese fruit.
Binh Thuan province has the largest dragon fruit farming area in the country with nearly 30,000 hectares and output topping 500,000 tons a year. Over 80 percent of the fruit output has been exported to China across the border.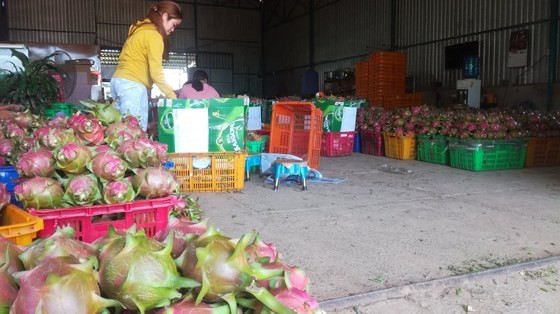 Dragon fruit harvest time has started in Binh Thuan province (Photo: SGGP)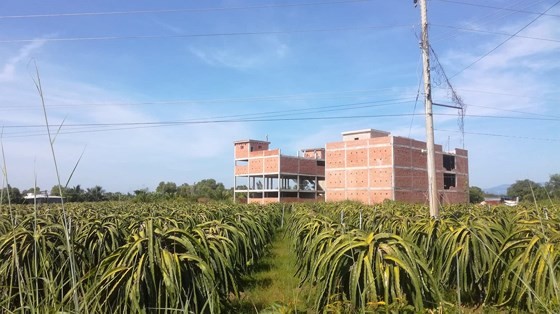 A dragon fruit orchad in Binh Thuan (Photo: SGGP)