A European Commission delegation headed by Stefaan Depypere is in Vietnam to study and discuss the EU's imposition of anti-dumping duties on the shoes made in the country yesterday.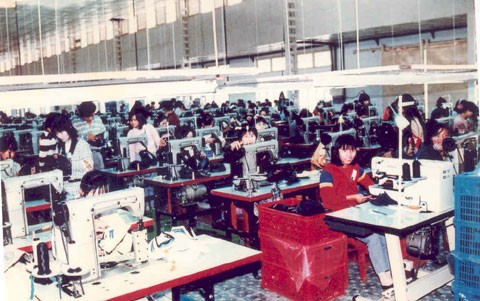 A Viet Nam Leather and Shoes company.
The European Commission (EC)'s Trade Defense Directorate discussed to Viet Nam appropriate authorities and The European Union member states will then make a decision on the possibility of lifting the anti-dumping tariffs.
Depypere said at a press conference organized in Ha Noi yesterday that during this visit, the EC would check at random some of the 450 shoe companies operating in the country.
Nguyen Van Thuan, chairman of the Vietnam Leather and Shoes Association, reiterated that Vietnam did not dump leather shoes on the EU market and said the association has sent an official document to object to EU's imposition of the anti-dumping tax which had affected the work of 500,000 workers and weakened the shoemaking industry.
Le Danh Vinh, Deputy Minister of Industry and Trade, said European and Vietnamese enterprises can cooperate with each other in order to better serve the benefits of consumers, including European consumers. Cooperation is better than confrontation, he said.
The Vietnam Leather and Shoes Association has contacted a law firm Belgium to resolve the issue.