Eighty five percent of businesses have resumed operation after Tet holiday break and 93 percent of holidaymakers have returned to work, reported Ho Chi Minh City Export Processing and Industrial Zones Authority at a meeting to review the city's socioeconomic conditions this year on Thursday.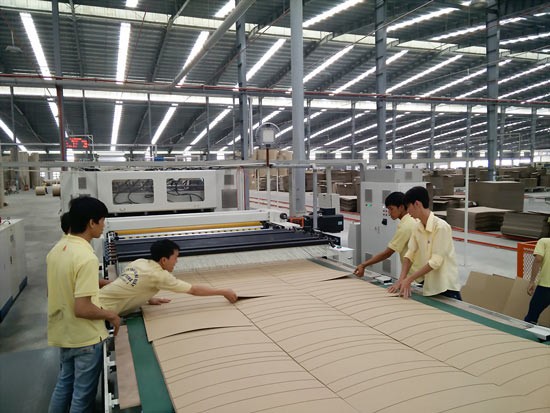 Workers return to work at Viet Trung Long An Paper Company on February 25, the seventh day of the lunar New Year (Photo: SGGP)
Director of the Department of Planning and Investment Thai Van Re reported that total retail sales of goods and services were estimated at VND52,623 billion (US$2.46 billion) in February, down 4.2 percent over January but up 31 percent from a year ago.
Insufficient statistics showed that over 3,000 local businesses have been licensed to establish as of February 15 with a total registered capital of nearly VND18.3 trillion. It was an increase of 58 percent in quantity and 34.7 percent in capital over the same period last year.
Over 6,600 enterprises supplemented an extra of VND21,700 billion investment capital, taking total registered and additional capital to VND40 trillion (US$1.87 billion), up 50 percent over the same period last year.
HCMC has licensed 41 Foreign Direct Investment (FDI) projects with a total registered capital of US$421.7 million as of February 15, a year on year increase 5.1 percent in volume and 180 percent in capital. In addition, 20 projects added investment capital by US$84.6 million.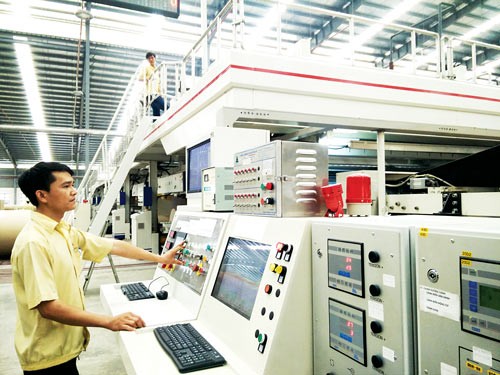 (Photo: SGGP)
After assessing socioeconomic conditions in the first two months this year, representative from the HCMC Institute for Development Studies proposed the city People's Committee to start resolving difficulties in capital, spaces and technology innovation for businesses.
The committee should also guide businesses to access mechanisms and policies from programs such as supply-demand and businesses-banks connectivity, demand stimulation and price subsidization, the institute said.
Chairman Quan instructed authorized agencies to start boosting production and trading and not to use working time and company cars for ceremonial offerings and festivals.
These agencies have also been ordered to create best conditions for FDI attraction and focus on solving issues from FDI procedures, striving to obtain the target for US$3.2 billion set for this year.