Up to 92 percent of state capital has not been equitized, meaning private sector has attended insignificantly in fields which the state does not need to hold, reported the Steering Committee on Enterprise Reform and Development.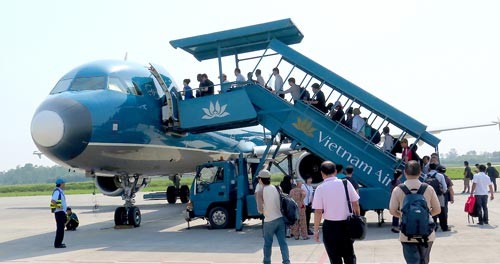 National flag carrier Vietnam Airlines has been equitized (Photo: SGGP)
So far, 96.5 percent of state own enterprises (SOEs) are subject to equitization but equitization value has totaled only 8 percent.
By the first quarter this year, the country has equitized eight state own enterprises and one public service institution.
Besides, the country has announced the value of 108 businesses but yet to approve their equitization projects and has been estimating the value of 108 others.
A business under Vietnam National Coffee Corporation has been dissolved and another's value has been approved for equitization.
About capital withdrawal, the government has sold state capital with book value of VND71.82 billion (US$3.16 million) at 10 enterprises and reclaim VND72.8 billion as of March 25.