The Asian Development Bank (ADB) this morning forecast that Vietnam's economic growth would reach 6.5 percent in 2015 and 6.6 percent next year, higher than its previous forecast rates of 6.1 and 6.2 percent.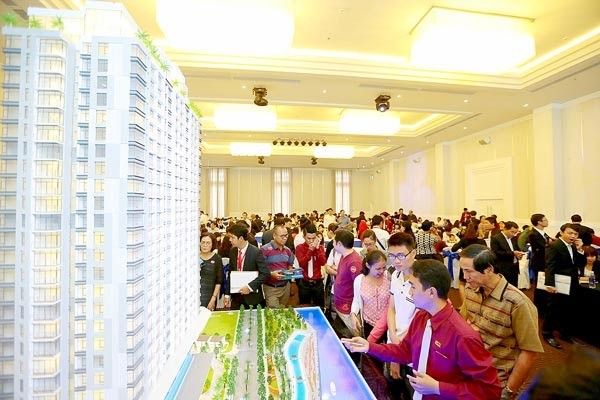 Many real estate projects attract customers (Photo: SGGP)
ADB country director in Vietnam Eric Sidgwick said that the forecast was made basing on many factors such as better industrial production, export promotion in foreign direct investment enterprises, consumer confidence increase, foreign ownership rate expansion in the stock market, and recovery in the real estate market.
Low inflation has assisted economic growth permitting the State Bank of Vietnam to maintain loosening the monetary policy. The inflation rate is forecast higher in the rest of 215 and next year in the aftermath of the dong depreciation recently, he added.
ADB also pointed out some challenges Vietnam would face with, for instance, China's growth rate has been in recession glooming trade potentials between the two countries. Low goods prices in the world will also affect Vietnam's crude oil exports and agricultural industry.
The bank said that Vietnam should continue deeper and wider restructuring and administrative reform, and improve productivity and competitiveness to mitigate impacts from the above challenges.