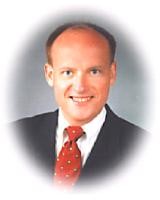 Mr. Phillip W. Byrd
On Monday the Director General of the American Importers Association (AIA), Phillip W. Byrd held a meeting in Ho Chi Minh City on "How to Find and Successfully Sell to US Importers." With Viet Nam's exports to the US rising, some 300 area-based firms had representatives on hand eager to learn what it takes to access such a large and diverse market.

Vice Chairwoman of the HCMC People's Committee Nguyen Thi Hong stated that over the first 8 months of 2006, Viet Nam exports to the US totaled more than US $5.5 billion, up 32 percent from the same period last year. It is expected that by year-end the total exportation value could reach a record US $8 billion.
This trend is a clear indication that US importers' confidence in Vietnamese products is on the rise. AIA's latest survey revealed that 79 % of the 1,000 American importers polled would be willing to import Vietnamese goods.
Phillip W. Byrd said that Viet Nam ranks 37th in annual importation value to the US, with textiles and garment comprising the majority of those imports.
Vietnamese firms have an excellent chance of increasing importation to the US of products such as wood handicrafts, leather shoes, additional garments and textiles, as well as the importing non-perishable foods, added Mr. Byrd.
He said that it was only recently that AIA discovered the potential of Vietnamese foods to play a role in the US economy. However, perishable foods such as fresh fruits like dragon fruit, lychee, mango and longan have ground to cover before they find their way into the US market.
However, Mr. Vu Van Binh, vice head of the Viet Nam Policy Bureau in charge of overseeing Viet Nam's exportation to the American market, warned that Vietnamese food may have trouble competing with Thai products already prevalent in the US.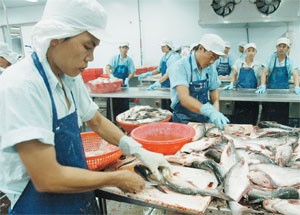 Viet Nam is a big catfish exporter to the US
To successfully penetrate the US market, Vietnamese enterprises still need to do thorough research, both in political and economic terms. Particularly, they need to study the Consumer Confidence Index and the annual retail turnover of the US market, according to Mr. Byrd.

Vietnamese companies should directly approach American importers to make offers or send registered letters with details of what they can offer.
However, over 97 % of offers are ignored because American firms have limited time to devote to expanding into new products and are generally hesitant to become involved unless there is some assurance of profitability.
One suggestion Mr. Byrd offered was to highlight what makes their products unique, as the US market is huge and the consumer demands are quite diverse.
Therefore, Mr. Byrd advised Vietnamese companies to actively participate in trade fairs to create networking opportunities with AIA members as an appropriate place to start.