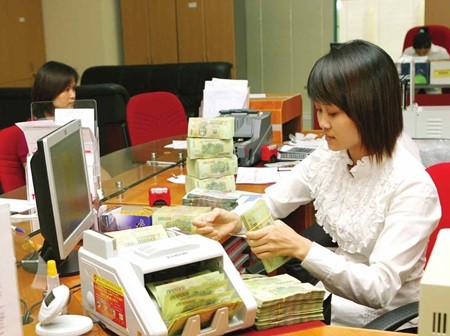 Bad debts are expected to be below 3 percent year-end -Photo: VNS
The Vietnam Asset Management Company (VAMC) said in the beginning 8 months of 2015, VAMC has bought up VND 77,273 billion bad debt from credit institutions worth VND 70,554billion.
As a result, Mr Nguyen quoc Hung, Chairman of member council said bad debt ratio in banking system so far has reached over 3 percent. It is expected to gain from 3 to below 3 percent on September 30.
Besides, VAMC has continued cooperating credit institutions to review debts for clients. In the first 8 months of 2015, VMAC treated VND 8,000billion bad debts, almost double the increase from last year.