The People's Committee of Binh Duong province yesterday held a ceremony to grant investment certificate for the first phase of 2016 to 32 FDI projects & 1 domestic project with total capital of US$ 695 million including 21 new projects with US$ 554 million.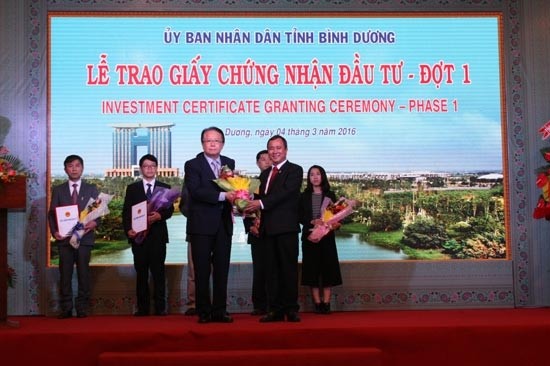 Binh Duong hold investment certificate granting ceremony-phase 1.
On the occasion, the province also increased newly investment capital for 12 projects with US$ 141 million, including one domestic investment projects with capital of VND 155 billion.
Binh Duong has successfully attracted large volumes of foreign direct investment projects in two months of this year. Local authority said it will create favorable conditions to attract further big projects which are suitable for the province's industrial investment and plan development.