Vietnam is among the economies that have recorded the highest economic growth rates over the past 12 months, according to Peter Grauer, Chairman of the US's financial information group, Bloomberg. He made this statement to his host, Vietnamese President Nguyen Minh Triet, in Hanoi on Nov. 13.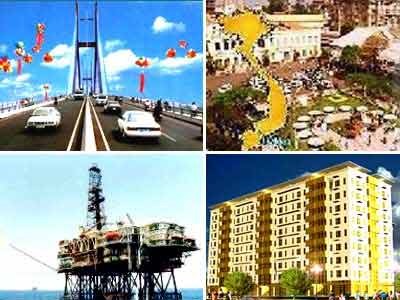 Despite the ongoing financial crisis, the Vietnamese economy remains steady
Grauer said that Vietnam is among 161 economies monitored by Bloomberg, and over the past 10 years, Bloomberg has kept a close watch on the country's economic developments and has received support in this matter from a number of authorised Vietnamese agencies.
The chairman of the world's leading financial news group said that Bloomberg wants to objectively cover the reality of the Vietnamese economy in order to attract the world's attention to the country's financial markets and to help the Vietnamese people find out more about various financial tools and services.
He asserted that Vietnam's economy was steady before the impact of the financial crisis, as the country draws its strength from a young, intelligent, creative and optimistic workforce that forms Vietnam's backbone.
President Triet appreciated the reliability of Bloomberg's regional and global financial coverage and reporting.
Regarding the impact of the global financial crisis on Vietnam , the President said the Vietnamese Government has adopted bold measures to curb inflation and stabilise the macroeconomy. However, he added, Vietnam has little experience in coping with financial turmoil, so it needs foreign consultancy to help arrive at concrete solutions to tackle the crisis.
The President also stressed that Vietnam is determined to ensure that its financial and monetary markets are transparent in order to gain the confidence of the world's investment organisations.