The prospects for attracting Official Development Assistance (ODA) of Viet Nam are very bright, said Minister of Planning and Investment Vo Hong Phuc in an interview with Sai Gon Giai Phong Daily.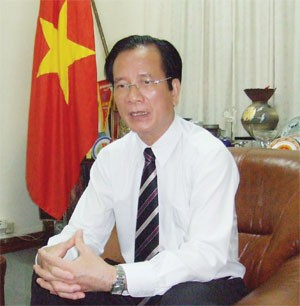 Minister of Planning and Investment Vo Hong Phuc

The consultancy conference of donors for Viet Nam in 2006, slated for this mid-December, aims to assess the disbursements and usage of ODA for Viet Nam in this fiscal year.

Mr. Vo Hong Phuc said he hoped the pledged capital would exceed US$3.74 billion as this year has seen many positive impacts on ODA capital for Viet Nam.

Viet Nam has disbursed around US$1.8 billion as scheduled for this year, which showed great efforts of ministries, agencies and localities as well as project management units and enterprises.

In 2007, Viet Nam aims at a higher amount of ODA pledged capital than in 2006, and localities will hold many campaigns for ODA donors.

Meanwhile, ODA disbursements are expected to reach over US$2 billion, said Mr. Vo Hong Phuc.

The government has recently issued a policy that gives localities the authority to approve ODA projects in an effort to reduce administrative procedures and create a motivation for competitiveness between localities for a better management of ODA capital.

Minister Vo Hong Phuc said MPI will work with relevant authorities to strictly supervise the legality of ODA projects.

MPI has selected seasoned experts in laws, foreign investment and related fields to consult and assist localities if necessary, he added.