The harvest season of cashew this year is forecast to begin late around 1.5 months, reported the Vietnam Cashew Association (VINACAS).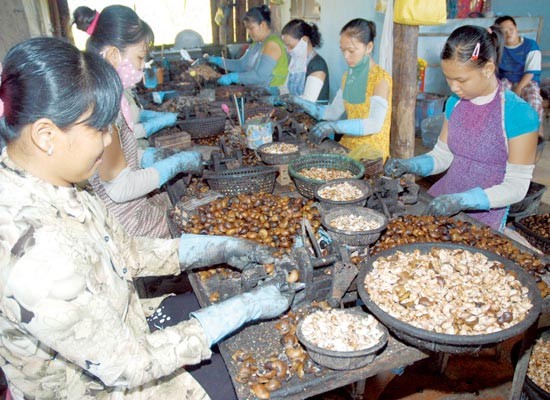 Cashew output will be less than .(Photo:SGGP)

The surveys in districts of Dong Phu, Bu Dang, Bu Gia Map and Phu Rieng, Binh Phuoc province showed that this year's harvest season will begin from the end of February to April because of an influence of unseasonable rain, deep fog and high humidity.
Cashew trees were inflicted with disease of Colletotrichum gloeosprioides and its leaves were completely destroyed by stinkbug.

The agricultural experts forecast that the cashew output will also be less than previous years.