Prime Minister Nguyen Tan Dung has approved a plan to develop coastal economic zones through 2020 as part of a strategy to develop poor coastal areas and attract investment.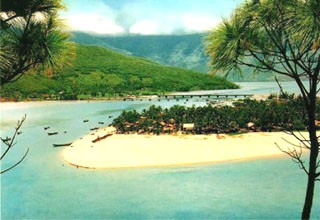 A coastal economic zone will be developed in Chan May-Lang Co in Thua Thien-Hue Province
The plan that received the green light on Sept 23 envisages setting up a network of 15 such zones (see box).
In the north, the Van Don zone in Quang Ninh will be developed to strengthen economic integration in Northeast Asia.

The area along the coast of the Tonkin Gulf is home to two economic corridors and an economic belt.
Zones in the central region, especially Vung Ang in Ha Tinh and Van Phong in Khanh Hoa, will become corridors to the sea and help integrate the East-West and North-South corridors.
Southern zones, especially Phu Quoc in Kien Giang Province, will become a hub for economic integration within the ASEAN region.
The plan aims for rapid development of 13 of the proposed zones by 2010 and increase international cooperation in building coastal economic zones.
By 2020 the 15 coastal zones are expected to contribute 15-20 percent of the country's GDP and generate 1.3-1.5 million jobs.
List of 15 coastal economic zones approved by the Government

Van Don zone (Quang Ninh Province), Dinh Vu-Cat Hai (Hai Phong), Nghi Son (Thanh Hoa Province), Dong Nam Nghe An (Nghe An Province), Vung Ang (Ha Tinh Province), Hon La (Quang Binh Province), Chan May-Lang Co (Thua Thien-Hue), Chu Lai (Quang Nam), Dung Quat (Quang Ngai), Nhon Hoi (Binh Dinh), Nam Phu Yen (Phu Yen), Van Phong (Khanh Hoa), Phu Quoc (Kien Giang), Dinh An (Tra Vinh), and Nam Can (Ca Mau).