Cairo (VNA) - A number of accords, including those on oil and gas and tourism, between Vietnam and Egypt were signed at a business forum in Cairo on November 9.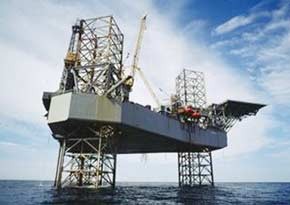 Oil and gas is one of the areas in which Egypt and Vietnam want to boost ties
The business forum attracted interest from hundreds of leading industrial companies, importers, exporters and goods distributors from the two countries. It was held on the sideline of a two-day meeting opened on the same day by the Vietnam-Egypt Inter-Governmental Committee on Economic, Trade-Investment, Cultural, Educational and Scientific-Technological Cooperation.
The meeting recognized major progress made in economic cooperation this year with bilateral trade revenues expected to almost double last year's figure to 200 million USD.
Minister of Industry and Commerce Vu Huy Hoang and Egyptian Minister of International Cooperation Fayz Aboulnaga, who are heads of the respective national sections of the Inter-Governmental Committee, pledged to provide their partners with the best available conditions to fully tap each other's potential and boost all-round cooperation between the two countries in the years to come.
During his stay in Egypt, Hoang, who was a co-chair of the Inter-Governmental meeting, paid a courtesy visit to Egyptian Prime Minister A. M Mohammed Nazif and handed over State President Nguyen Minh Triet's personal letter to President Hosni Mubarak of Egypt.
He also met with senior Governmental officials such as the Ministers of International Cooperation, Oil and Gas and Investment, to discuss measures for stronger bilateral cooperation.
In all the meetings, the hosts reaffirmed their determination to promote comprehensive cooperation with Vietnam.