Corporate profit growth rate reached 7.5 percent in the phase of 2010-2015, accounting for one third of the previous five year phase, reported the General Statistics Office of Vietnam (GSO) about enterprise development situation.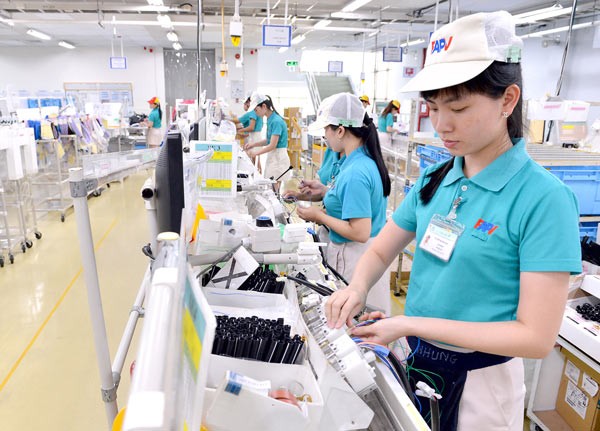 (Illustrative photo: SGGP)
According to the report, profit before tax of businesses in 2015 reached VND552,700 billion (US$24.38 billion). during the phase of 2000-2015, their takings soared 19 percent a year, lower capital increase of 22.8 percent and revenue hike of 21.6 percent.
In 2015 alone, businesses contributed VND746 trillion to the state budget. Annual contribution growth averaged 18.2 percent a year in the phase of 2000-2015, lower than capital, revenue and profit increase.
Up to 97 percent of Vietnamese enterprises are small and medium scaled including 60 percent of very small ones with outdated technologies. Their business efficiency has not been high affecting profit.