Vietnam Consumer Price Index in July increased 0.13 percent over the previous month and 0.9 percent against the same period last year, reported the General Statistics Office of Vietnam.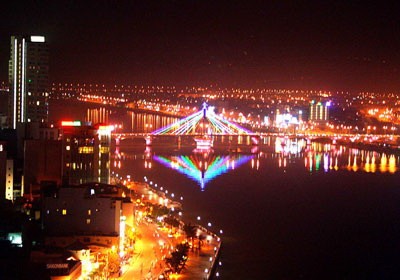 Da Nang CPI increases 0.32 percent in July over the previous month (Photo: SGGP)
Experts said that there were no sudden fluctuations of consumer prices in July.
Food and catering service prices rose 0.1 percent over June. The highest rate was 0.25 percent in garment, headwear and footwear group because of surging demand in summer.
Of provinces and cities chosen to announce CPI, coastal cities had the index higher than common level.
The increase rate was 0.32 percent in Da Nang City, 0.17 percent in Khanh Hoa and 0.15 percent in Hai Phong.
Previously, Hanoi General Statistics Office has reported that July CPI went up 0.18 over June and 0.98 percent against the same time last year.
Ho Chi Minh City CPI hiked 0.11 percent over the previous month and 0.77 percent compared to the same month in 2014.