The Free Trade Agreement (FTA) between Vietnam and the Eurasian Economic Union (EAEU) will reduce 53 percent tariff lines to 0 percent after taking effect early next year, according to the International Cooperation Department under the Ministry of Finance.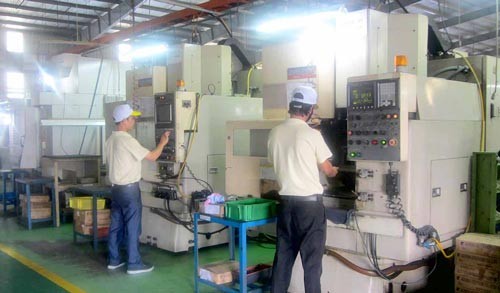 Many Vietnamese businesses have applied advanced technologies in production (Photo: SGGP)
It will abolish an extra of 1.5 percent tax lines on meat, fish, vegetables and fruits, agricultural machinery components, transformers, pearl, precious stones and metals by 2018.
Two years later, another 22.1 percent tax lines will be removed on paper, seafood, furniture, electric machines and equipment, vegetables and fruits, some steel products.
A number of tariff lines on automobile components and engines, motorbikes and steels will be removed by 2022.
EAEU member nations Russia, Belarus, Kazakhstan, Armenia and Kyrgyzstan will also eliminate and reduce 82 percent tax lines on Vietnam's garment and textile products and 77 percent lines on footwear and handbags.
Processed seafood of Vietnam will also enjoy 0 percent tax rate. However some items such as octopus, shrimps and tuna must meet origin requirements.
VN-EAEU FTA was signed on May 29 after more than two years of negotiations. The agreement is expected to be effective from early next year after the union's member nations and Vietnam complete their domestic legal procedures.
The Ministry of Finance is scheduled to issue a circular on the special preferential tariff of Vietnam to implement the FTA in the phase 2016-2018 by November this year, which will take effect next January.
Businesses should take initiative to sufficiently catch up with tax cut route commitments related to their fields in order to build suitable production and trading strategies.