Mr. Bruno Angelet, new ambassador of the European Union (EU) to Vietnam, said the EU wants to assist Vietnamese businesses to penetrate the European market and take advantage of incentives from the Vietnam-EU Free Trade Agreement.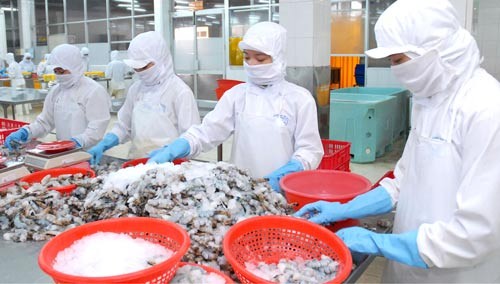 Shrimp processing to export to EU market (Photo: SGGP)
Many Vietnamese products have unsuccessfully accessed the EU market for failing to meet quality requirements especially to food and agricultural products, he said.
 
Vietnamese goods have ranked the second in export to the EU but most have been under raw products and brand names of other foreign giants.
 
The block has imposed strict food hygiene and safety standards requiring export nations including Vietnam to make great efforts to meet them.
 
Mr. Angelet affirmed that the EU would further provide Vietnamese firms with technical assistances to improve their management process and quality standards to penetrate the EU market.