Foreign direct investment (FDI) capital into the country's real estate sector has highly increased in previous time which was estimated to increase over 10 percent and ranked the second position about attraction of FDI capital compared to other fields.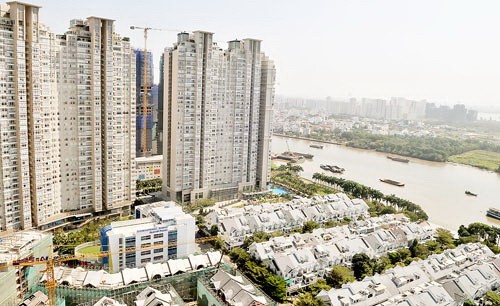 FDI capital into VN's real estate increases (Illustrative photo:SGGP)

The registered FDI capital into the real estate was up to US$ 2.39 billion in 2015, and reached US$ 1.3 billion in 2016.

Currently, Vietnam has many investment capital sources in the real estate sector such as Dragon Capitals Vietnam Resource Investment, VinaCapitals Vietnam Infrastructure Limited, Indochina Capitals Indochina Land Holdings …
Besides, the amount of overseas national currency exchange into the real estate also gained high, contributing into the sector market's economic growth.