The General Statistics Office of Vietnam on Tuesday reported that the consumer price index (CPI) in February increased 0.23 percent against the previous month.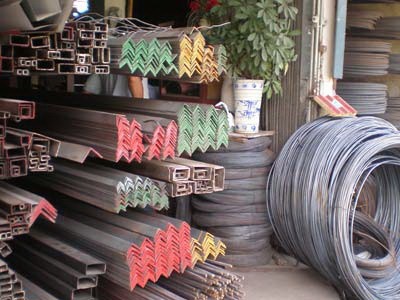 A steel shop in HCMC (Photo: SGGP)
The strongest increase was 0.77 percent in the group of housing and construction materials mainly because the influence of gas price hike, electricity and household water demand raise as it has been entering the dry season.
 
Traffic group moved up 0.56 percent. Petrol price were lifted up twice on February 3 and 2, pushing up fuel price by 1.19 percent contributing 0.05 percent to the CPI increase.
Other groups of goods and services posted a lower than the general rate or decreased. Education group remained unchanged compared the previous month.
 
In the first two months this year, CPI went up 5.12 percent over the same period last year.
 
According to the office, the two months' industrial production index was estimated to hike 2.4 percent over a year back.
 
Of these, manufacturing and processing was up 6.6 percent, power production and distribution 9.3 percent, water supply and waste treatment 6.6 percent; contributing 4.6, 0.6 and 0.1 percentage points to the common increase.
 
Mining dropped 13.5 percent, reducing 2.9 percentage points in the common index.