The Heavy Industry Department under the Ministry of Industry and Trade forecast that Vietnam's automobile and motorbike production will grow rather well this year thanks to recovery of the country's economy and Government's policies on consumption stimulation.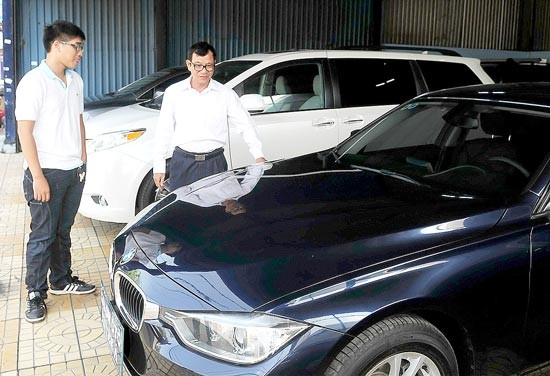 Vietnam is expected to produce 200,000 automobiles in 2015 (Photo: SGGP)
Specifically automobile output will reach 200,000 automobiles while motorbikes will touch 4 million.
Average growth rates will be 2 percent and 4.4 percent a year for automobile and motorbike industries in the period of 2011-2015.
According to reports from the ministry, the revenue of the motorbike industry continuously increased in the last months of 2014, showing its recovery over 2013 and 2012.
Last year, motorbike output hit 3.3 million and automobiles topped 128,000.