A seminar on listing the shares of Vietnamese companies in foreign exchanges was organized in Ha Noi yesterday.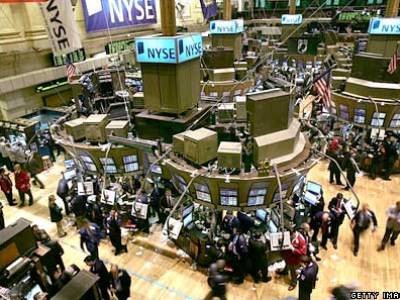 Vietnamese companies have to do many things to post their stock in foreign countries. (Photo: Vietnamnet)
Deputy Prime Minister and Minister of Foreign Affairs, Pham Gia Khiem said that the US financial crisis had affected Vietnam in general and the stock market in particular.
The government needs to recognize the shortcomings in the banking system, financial system and the macroeconomic situation and from there; Vietnam needs to take full advantage of this to attract more foreign capital sources. In order to do that, it needs to have suitable mechanisms and a good business environment, He adds.
He thinks the Ministry of Finance and State Securities Commission need to sit together to discuss measures to support the market and solutions in case investors withdraw from the market. He has called on the state to strengthen to management of the finance, stock and real estate markets and banks.

The chairman of the State Securities Committee, Vu Bang said until now Viet Nam did not have any companies post stocks in transaction securities of foreign countries as difference between the international auditing standard (IAS) and the Viet Nam accounting standard (VAS).
The biggest difference is IAS says property value recorded follow to market prices, and VAS says property value recorded follow to basic prices. So this made state owner companies fix a price lower than market price when they carry out privatize.
In order to repair the problem, The Ministry of Finance continues to improve legal framework for offer activities and posting stock in foreign companies.
The Ministry are editing documents and waiting for appropriate authorities' approval.