The Agricultural Festival 2015 will be held at Gia Dinh Park in Ho Chi Minh City from October 23- 29.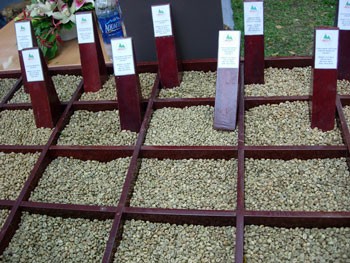 The HCM City Agricultural Festival presents various new vegebtables seeds and plants. (Photo: KK)
The Ag Fest is expected to attract 400 display booths of member of farmers' associations from 8 cities and provinces, and enterprises throughout the country.
Exhibits include agricultural achievements, new vegetable seeds and plants, wood for furniture, processing machinery for agricultural products, handicrafts and among.
There will be an area called "Common home" presenting typical products of farmers and businesses of Ho Chi Minh City.
The event is also a chance for farmers, entrepreneurs and scientists to exchange the latest technology news and promote agricultural trade.