The Ministry of Finance is to cut the tax on imported electronic components. This aims to facilitate domestic electronics producers to import components with lower costs.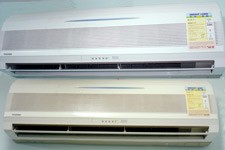 Electronic household appliances are forecasted to be cheaper. (Photo: T.C.)
Deputy Minister of Finance Truong Chi Trung has just signed amendments to the preferential import tariffs on components of electric and electronic household appliances.

Accordingly, import tax rate on these items is to be reduced from 30% to 0%.
 
Import tax rate on components used in freezers, refrigerators and air-conditioners are to be reduced from 15-30% to 3%; those used in air-conditioners such as relay and cooling tower from 10% to 3%.
 
This adjustment is in accordance with Viet Nam's commitments to WTO admission.