Several large projects will get licenses by early next year, the Foreign Investment Department has told the media.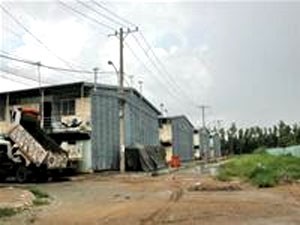 If red tape is untangled and other procedures speeded up, investment in real estate could reach $2 billion (Photo: Tuoi Tre)
The Ministry of Planning and Investment, to which the department belongs, said after a recent meeting with local authorities that many large projects are waiting to complete paperwork and receive licenses.
Dong Nai Province has seen around US$5 billion pledged in 2009.
Ho Chi Minh City has received applications for four property projects involving a total investment of $20 billion.
But while FDI pledges are one thing, the actual disbursement is another: Only $11.5 billion of the $60.09 billion committed this year have been brought in so far.
The ministry has officials working specifically to ensure disbursement of pledged investments but this also requires Government support through administrative reform.
Investors complain that the Vietnamese legal system remains opaque and that invisible barriers constantly delay their projects.
Authorities have discovered that the biggest barrier is the lack of availability of land, with local agencies failing to provide investors land on time as promised.
At a meeting between themselves in HCMC last week, many investors said they have the funds ready but not the land for their projects.
Many local authorities have not even identified areas for moving people whose lands are to be acquired.
If site clearance and administrative procedures are quick, it is estimated that the country's property sector alone could see actual inflows of $2 billion soon.