Experts attending a seminar hosted by the Central Institute of Economic Management yesterday agreeing with selling exploitation rights of public infrastructure works such as canals, seaports and airports to private investors but emphasizing the need of building a close legal framework for this field.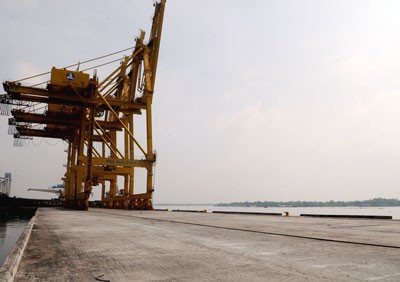 Phu Huu Port (Illustrative Photo: SGGP)
Many countries have seen workers go on strike demanding salary increase after privatizing some railway and airway works, they cited. This has greatly affected these countries' socioeconomic activities.
It was a pressing requirement for Vietnam to build a legal framework including a specific act on equitization before selling the exploitation right of seaports, airports and other works, they said.
On the other hand, the scale of Vietnam's private economic sector is rather small. Few businesses are with strong capital source and experienced in operating such large infrastructure works. Therefore, relevant agencies should consider inviting foreign investors to attend in possible operation phases with a suitable capital ratio.