Vietnam has been estimated to be an emerging market with a lot of potentials for life insurance companies. However they have been able to exploit a small part of this market because most residents have not paid attention to life insurance.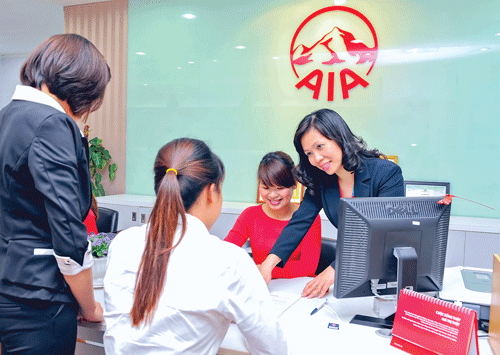 It is difficult for many businesses to exploit the potential life insurance market because residents do not pay attention to this insurance type (Photo: SGGP)
According to data from the Insurance Supervisory Department, total premium turnover reached VND52,680 billion (US$2.44 billion) last year, up 14.2 percent over the previous year. Of these, life insurance premium grew nearly 18 percent.
The life insurance market continued positive growth trend with a year on year increase of 25 percent touching VND3,075 billion (US$142.23 million) in the first two months this year. Of these, the number of new contracts reached nearly 180,000, up 44.39 percent over the same period last year.
Businesses said that they have got more and more customers. However the number is still modest compared to Vietnam's population now.
Head of the Insurance Supervisory Department Phung Ngoc Khanh forecast stable development in the insurance market this year. The total premium turnover would grow 12 percent over last year.
Statistics by the Vietnam Insurance Association showed that life insurance companies are competing in the segment of 30 percent population in urban areas. However it has not been easy to convince this group to buy insurance.
Companies have noticed fruit or seafood farm owners but faced challenge in taking take up this segment.
A report by Ernst & Young Company on the insurance market in emerging countries, Vietnam is one of quickly growing markets with many prospects. The country is among top two attracting markets to foreign underwriters.
Still, even experienced giants have also been embarrassed to penetrate this market.
Director General of AIA Stephen Clark said that the number of life insurance buyers was very low in Vietnam. Besides issues in payment ability, another reason is that residents have been unaware of the importance and necessity of insurance.
This challenge has made the race to gain the insurance market share fierce, he added.
The life insurance market has been developed in Vietnam for 20 years. However it has been estimated to be young. Businesses have continuously launched new products but the number of buyers is still modest.
That is a chance but also a challenge for businesses that have to make residents understand real benefits from insurance purchase.
Insurance companies have broadened their agencies and consultant group to ram up the market share.
Many agencies and consultants have not clearly explained contract terms to buyers aiming to attract customers as many as possible for more percentage. This has caused losses for the buyers when accidents occur and created a barrier in many people' thought of insurance.
The Insurance Supervisory Department said that they would intensify inspecting and handling violations at insurance companies this year and encouraged them to purify their staff to recover customers' belief.