Lobbying is very, very common almost everywhere in the world but it's a new concept in Viet Nam, according to the speakers at a seminar yesterday.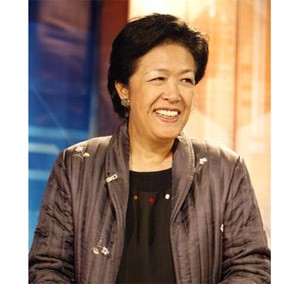 Ms. Ton Nu Thi Ninh
Vietnamese companies should lobby when they are involved in business deals with Americans, they stressed at the seminar, called "Knowledge on Lobbying is Needed in Doing Business with the U.S."
 
Ms. Ton Nu Thi Ninh, Deputy Director of the National Assembly's Foreign Affairs Committee, said that while lobbying is common in many countries, there has been misunderstanding and poor knowledge of it in Viet Nam.
 
Lobbying is a campaign to create pressure to gain a certain benefit, but in Viet Nam the usual practice is to hand over an envelope full of money.
 
Yet the efficiency of lobbying can be clearly seen in Viet Nam's successful efforts to join the World Trade Organization and gain Permanent Normal Trade Relations with the U.S., she said.
 
William Carnahan, International Trade and Finance Counsel of the U.S., said lobbying is complicated work, and requires having both feet on the ground.
 
In the U.S., he said, an economy is decided by lobbying that benefits all sides.
 
Diep Thanh Kiet, Vice Chairman of the Ho Chi Minh City Weaving and Knitting Association, pointed out that the European Commission has imposed an anti-dumping duty of 10 percent on Vietnamese leather-capped shoes while it is 16.5 percent on Chinese ones, so the importance of lobbying and choosing the right third country for price comparison is undeniable.
 
"The textile and garment sector is preparing to lobby for the upcoming hearings of the U.S. Department of Commerce on April 22," he revealed.
 
Most of the seminar's speakers agreed that it is time for Viet Nam to have clear regulations so that lobbying can be done systematically.
 
According to Tran Si Chuong, Business Development Strategy Consultancy Director of the L&A Company, bilateral trade between Viet Nam and the U.S. reached US$9.7 billion, of which Viet Nam gained US$8.6 billion from exporting stateside. Viet Nam's export growth to the U.S. is 25 percent per annum.
 
Mr. Chuong recommended that Viet Nam draw up a specific lobbying plan so that it can do business with the U.S. long term and on a large scale.
 
He cited the example of exports of Vietnamese catfish to the U.S. in 2002, when Vietnamese exporters incurred huge losses because they didn't know how to lobby to protect themselves.