A lot of foreign investors from Japan and the South Korea have arrived in the Mekong Delta to visit, do surveys and find investment opportunities in the roomy agricultural field.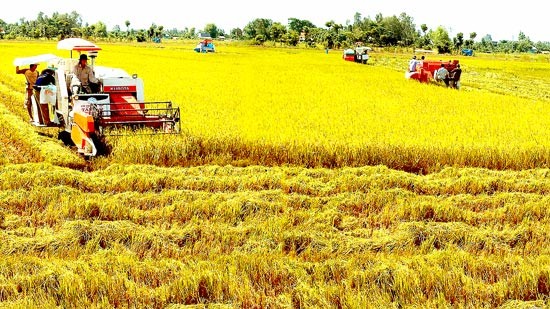 Farmers harvest rice in the Mekong Delta (Photo: SGGP)
Japanese enterprises worked with Dong Thap Province authorities on investment opportunities early October.
Dong Thap's rice output is ranked third in the country. Local authorities have planned to form 10,000 hectares cultivating rice in large scale fields and prepared to welcome the South Korean enterprises.
A total of 100 projects have been introduced to call for investors in agricultural fields in the Mekong Delta.
From 1993 to 2014, the Official Development Assistance (ODA) fund totaled US$5.7 billion in the Mekong Delta, accounting for 8.2 percent of Vietnam. Of these, only US$500 million has been invested in the agricultural field.
Foreign Direct Investment (FDI) in the delta has mainly concentrated on manufacturing, processing and real estate. It is inconsiderable in agro, aqua and forestry sector.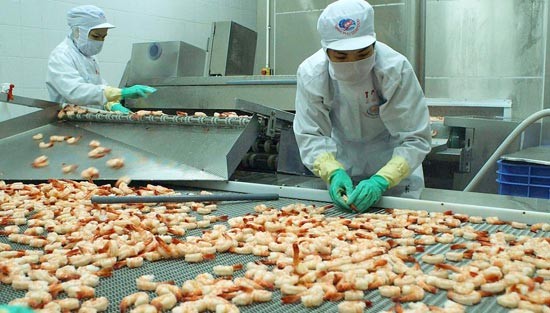 Shrimp processing for exports at Minh Phu Company, Ca Mau Province (Photo: SGGP)
According to the Ministry of Planning and Investment, the Mekong Delta had 903 valid FDI projects with registered capital of US$11.8 billion as of September. The number of projects accounts for nearly 5.3 percent and registered capital occupies 4.9 percent of the country's total.
Of them, only 52 projects are in agro, aqua and forestry fields with the total registered capital of US$242.5 million.
FDI attraction has still met with a lot of difficulties in the Mekong Delta. Experts proposed the delta to improve local traffic infrastructure and human resource quality, shift economic growth modals, set up plans on material areas in accordance with processing plants and map out capital and technology assistance policies to businesses.