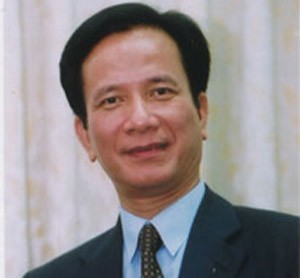 Mr. Vo Hong Phuc
To minimize impacts of the global economic recession on the country's growth, it is a must to encourage private investment and continue lowering inflation, Planning and Investment Minister Vo Hong Phuc has said.
He was speaking at a conference held yesterday in Hanoi to review the social economic performance in 2008 and discuss solutions for economic development next year.
In face of the global financial crisis, it is necessary to further call for more investment, especially from the private sector, in some major sectors of the economy, he emphasized.
Along with this, efforts to restrain inflation should be continued through next year, he said. "The CPI now stands at 22 percent and our CPI target for next year is less than 15 percent."
The ministry is considering setting up a guarantee fund for small-and medium-sized enterprises and will make it available soon, he said.
Addressing the conference, Prime Minister Nguyen Tan Dung said the country has so far this year kept macroeconomic stability, maintained a rather high growth and secured social security. He asked the ministry to provide professional advice and predictions to better help the government regulate the economy in 2009.
At the same time, comprehensive solutions must be sought to reduce trade deficit, to avoid a too high deficit as it was in the first three months of this year, he instructed.
To stimulate economic growth, the government has submitted to the National Assembly many solutions, including diversifying investment portfolios, lowering lending interest rates, and offering tax reduction and exemption to companies suffering difficulties, he said.
The government leader also urged authorities at all levels to take measures to maintain food security, and prevent food shortage and hunger.