According to the Enterprise Law and Investment Law 2014, all regulations on business registration at circulars will be invalid if they are not upgraded into decrees from July 1 this year.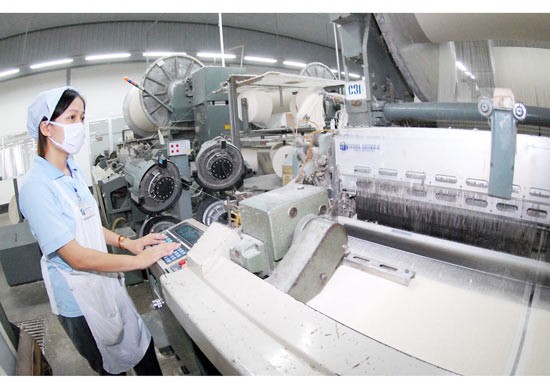 (Illustrative Photo: SGGP)
Ministries and agencies have rushed to upgrade circulars into decrees as the deadline has been nearend. Experts and businesses said that the move has been conducted mechanically rather than reviewing and removing unsuitable regulations on business registration. They concerned that it would raise difficulties for the development of businesses.
They were speaking at a seminar hosted by the Vietnam Chamber of Commerce and Industry (VCCI) yesterday.
VCCI Chairman Vu Tien Loc said that according to the Constitution 2013, everybody is entitled to do business in sectors not prohibited by law. The Enterprise Law and Investment Law 2014 have concretized this right with breakthrough regulations related to business rights.
Prohibited sectors have been explicit with the list of 267 conditional business lines.
The Government has issued Resolution 19 to improve business environment and competitiveness and Resolution 35 on assisting and developing businesses by 2020, he said.
However, there are still 6,000 regulations on business registration at 267 sectors. Of these, 3,000 regulations are from documents promulgated by agencies without jurisdiction.
The most concern is that after the Investment Law took effect in 2014, many ministries have continued issuing business registration regulations, making it not easy to review and streamline this procedure.
Ministries have so far seemed to mechanically upgrade circulars into decrees without estimating the rationality of regulations. This might make business registration more complex unnecessarily because most of the regulations have been kept as before, Mr. Loc said.
Ministries have slowly reviewed business registration regulations although the Investment Law has taken effect. So they have rushed to upgrade circulars into decrees without publicizing draft decrees on websites, estimating their impacts and taking business opinions. Therefore, Mr. Loc expressed concerns about the quality of legal documents on business registration.
Head of VCCI's Legal Department Dau Anh Tuan said that as of May 31, 38 out of 49 decrees have been submitted to the Prime Minister and only 24 of these have been sent to VCCI to get opinions. The Ministry of Justice has accessed up to 41 decrees within only one week, he added.
According to lawyer Truong Thanh Duc, member of the working group on implementation of the Enterprise Law and Investment Law, thousands of business registration regulations have been built at circulars illegally for the last ten years.
Item 5, Clause 7 of the Enterprise Law 2015 specifies that ministries, ministry-level agencies, people's councils and committees of all levels are not entitled to creating regulations on conditional business lines and their business registration.
Previously the Enterprise Law 1999 regulated that legal documents issued by ministries, agencies and local authorities not basing on law, ordinances and decrees on this field lines are invalid. Still, the number of regulations issued by these agencies have not reduced but kept increasing to thousands for the last 16 years.
Chairman of the Vietnam International Arbitration Center (VIAC) Tran Huu Huynh said that problems related to business registration should have been debated two years before the Investment Law was approved. However, related ministries and agencies have not paid attention to this issue.