Officials of the Ministry of Industry and Trade (MoIT) met yesterday with officials of the State Bank of Viet Nam to address problems arising from the devaluation of the US dollar.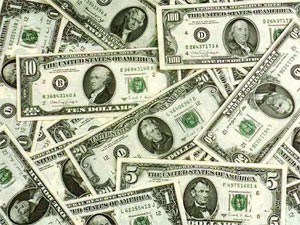 The devaluation of the US dollar has reduced the revenue of Vietnamese exporters
The ministry will announce its policy tomorrow at a meeting with exporters and representatives of export associations in Ho Chi Minh City.

The ministry asked the central bank to order that commercial banks buy all foreign currencies from exporters at exchange rates fixed by the central bank, said Deputy Minister Nguyen Thanh Bien.

The central bank will punish commercial banks that buy foreign currencies at prices lower than the fixed ones, he added.

Ninety percent of transactions involving import-export and services are conducted in dollars, the trade gap is currently rather high, and many foreign loans are made in dollars, some economists said.

Therefore, they said, Vietnamese enterprises in particular and the country in general can enjoy benefits rather than incur losses.

The decrease in dollar/dong rate is helping to curb inflation, they added.

Enterprises that export goods to the Japanese, Australian and European markets should try to negotiate with importers to not make payment in the dollars. On the contrary, Vietnamese importers should receive dollars, they concluded.
Related article:
Dollar's Fall Reduces Revenue from Exports