Pepper growers and enterprises lost more than US$30 million, around one third of the whole country's pepper export turnover this year, due to a lack of a brand name, said Vice Chairman of Viet Nam Pepper Association Nguyen Dung.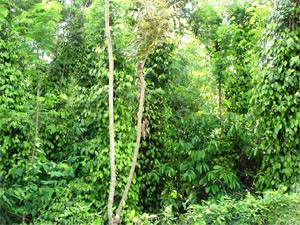 Viet Nam is the world's biggest pepper exporter (Photo: U.Phuong)

The association is busy building the first Vietnamese pepper brand name in Chu Se district of the Central Highlands province of Gia Lai.

The brand name is expected to be on the market by the end of this year, one year later than planned.

Viet Nam's pepper has so far been exported to 80 countries; among them are big markets such as the United States, the European Union and Japan, but mainly under other countries' brand names.